Kenneth Stephens Jr.
Partner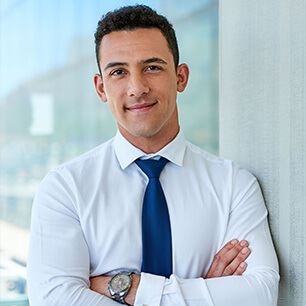 Kenneth Stephens Jr. is a founding partner of Stephens Reed & Armstrong, PLLC and concentrates much of his practice on helping general contractors in construction litigation, construction contracts and construction advisory work.
Legal Experience
Kenneth has spent the better part of his legal career representing contractors, and business owners in commercial and public projects. He has been involved in the negotiation of contracts for the development of hotels, medical facilities, franchises, schools and more. He has assessed project risks through post execution contract review, and regularly litigates and arbitrated a number of construction disputes.
Representative Experience
Set aside a 1.5 million dollar federal judgment against a general contractor and successfully resolved the case.
Represented a general contractor in the successful removal over $100,000 in subcontractor liens through litigation.
Represented a general contractor in the successful resolution of a 1.2 million dollar subcontractor dispute involving defective performance and non-payment.
Represented a general contractor in 1.7 million dollar defect case resulting in the owner dropping all claims and the contractor paying nothing.
Negotiated development of a 15 million dollar hotel.
Advised on development of a 50 million dollar university project.
Drafted contract on 4 million dollar medical buildling
Areas of Practice
Construction Litigation
Construction Transactions
Construction General Counsel
Civil Litigation
Kenneth Stephens is a native of Lakeland, FL, but has called Houston home since 2005. Before law school, Kenneth had a strong interest in business and got his bachelors degree in Business Administration with a concentration in Management from Texas Southern University where he graduated with high honors. He then attended Thurgood Marshall School of Law where he finished with magna cum laude honors.
Other Interests
Kenneth has always had a passion for business and entrepreneurship. He is the currently the owner of Stephens Holdings Ltd. and regularly invests in new startups. He also enjoys helping new entrepreneurs grow their businesses.
When Kenneth is not practicing law or helping business owners he is likely with his wife Carissa and his daughter Kamara. They enjoy watching and reviewing movies together.
Organization Memberships
Texas Bar Construction Law Section
Houston Bar Association Construction Law Section
Associated Builders and Contractors
National Association of Minority Contractors
Greater Houston Builder's Association
Texas Builder's Association
Alpha Phi Alpha Fraternity Inc.
Professional Licenses
State Bar of Texas
United States District Courts for the Southern District of Texas
United States District Courts for the Western District of Texas